Sandblasting Brisbane Pros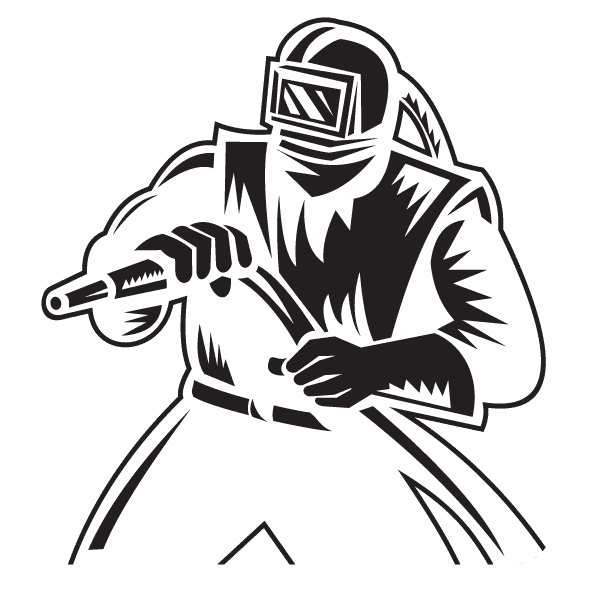 We are Sandblasting Brisbane Pros, a team of highly skilled professionals dedicated to providing top-notch sandblasting services to the residents and businesses of Brisbane. With years of experience in the industry, we have become experts in all types of sandblasting techniques, from mobile sandblasting to industrial sandblasting.
Our mission is simple: to deliver exceptional service and quality workmanship that exceeds our clients' expectations. We take pride in using state-of-the-art equipment and techniques to tackle even the toughest jobs.
Whether you need concrete blasting or fire restoration services, we have the expertise and resources necessary to get the job done right.
So sit back, relax, and let us handle all your sandblasting needs!
Mobile Sandblasting
Rust Removal 
Tank Blasting
Swimming Pool Blasting
Industrial and Comemrcial
About Us
We're the sandblasting experts in Brisbane and we're excited to tell you about us! Our team is made up of experienced professionals who are dedicated to providing top-notch sandblasting services. We understand that our clients have different needs, which is why we take a personalised approach to each project.
What sets us apart from other sandblasting companies is our commitment to quality workmanship. We use only the latest tools and techniques to ensure that every job is done right the first time.
Whether you need rust removal, surface preparation, or paint stripping, we've got you covered. So if you're looking for reliable sandblasting services in Brisbane, look no further than Sandblasting Brisbane Pros!
FREE INSTANT QUOTE!
Get a FAST Response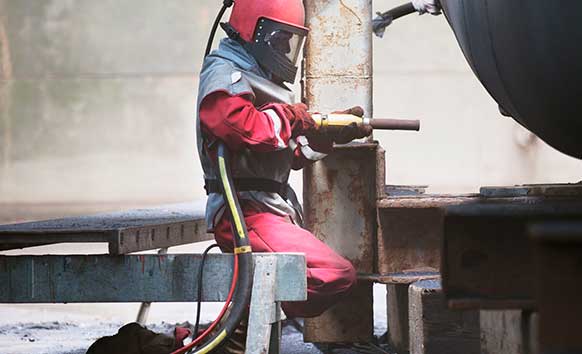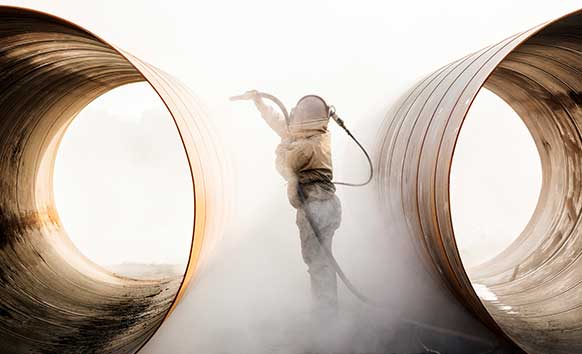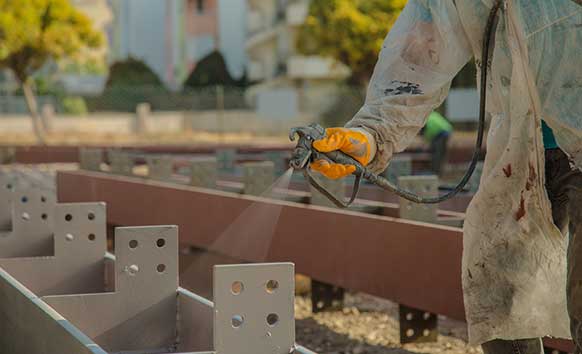 Why Choose Brisbane Sandblasting Pros
Experience, Versatility, and Fair Pricing
With years of sandblasting experience, our team is highly qualified and knowledgeable in all aspects of sandblasting, ensuring quality results every time.
High-Quality Workmanship
We are committed to providing the highest quality sandblasting services available. Our sandblast machines are state-of-the-art, and in addition, our sand is carefully selected to ensure the best results.
Safety
Our sandblasting staff are always safety conscious, and use appropriate protective equipment while sandblasting. Furthermore, we ensure all jobs are completed in a safe manner that meets or exceeds industry standards.
Sandblasting Brisbane – SANDBLASTING IS OUR SPECIALTY 
You'll love how our sandblasting service can transform the surfaces in your industrial facility, leaving them looking brand new and extending their lifespan. We specialize in using high-pressure blasting techniques to remove rust, paint, and other types of surface debris from a wide variety of materials.
From metal to concrete, sandblasting is an effective method for preparing surfaces for painting or coating applications. What kinds of surfaces can be sandblasted? Well, almost any surface that can withstand the pressure!
Our team has experience working with everything from heavy machinery and equipment to delicate glass and ceramics. Whether you need a complete restoration or just a touch-up job, we have the tools and expertise to get the job done right.
Contact us today to learn more about our sandblasting services in Brisbane!

Our Partners
If you are looking for Sandblasting in Perth, WA, make sure you visit our friends at Perth Sandblasting Pros
If you are looking for Earthworks Services in Perth, WA, make sure you visit our friends at Perth Earthworks Pros
If you are looking for Sandblasting Services in Auckland, make sure you visit our friends at Auckland Sandblasting Pros.
If you are looking for Sandblasting in Tampa, FL, make sure you visit our friends at Tampa Sandblasting Pros
Sandblasting Brisbane – What Kinds Of Surfaces Can Be Sandblasted?
As sandblasting experts in Brisbane, we take pride in our specialty of removing unwanted coatings and surfaces through this effective technique. But have you ever wondered what kinds of surfaces can actually be sandblasted?
The answer is quite a lot! Sandblasting is a versatile process that can be used on various surfaces such as metal, wood, concrete, brick, and even glass. This is because the abrasive materials used for sandblasting can easily remove paint, rust, dirt, and other unwanted substances from these surfaces.
In fact, sandblasting can even etch designs onto glass or create texture on wooden furniture. With the right equipment and techniques, almost any surface can benefit from sandblasting to restore its original beauty or prepare it for a new finish.